After Death of X, comes Inhumans vs X-Men, this week for New Comic Book Day. Plus get a look at what's been happening in Serenity: No Power in the Verse, and check out Black Mask's new series No Angel. Check out our other blog articles so see our thoughts on other books. Be sure to comment or share our post on Facebook or Twitter if you like our articles!
SPOILER ALERT — We try to keep from posting spoilers, but one may sneak through to our reviews now and again. Read with caution, true believers.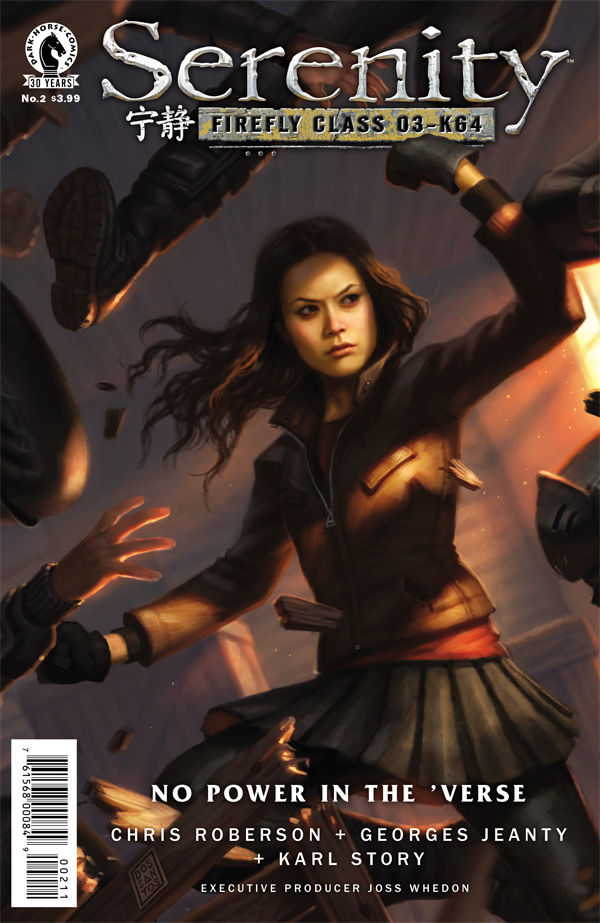 Serenity #2
By: Chris Roberson, Georges Jeanty, Karl Story, Wes Dzioba, Dan Dos Santos
Continuing our adventures with the crew of the Serenity, we open with them at gunpoint searching for someone. What they find is way more than they bargained for. With River's "sisters" looking for her, they'll have to be on careful watch while trying to help Mericourt.
Chris Roberson proves that he still has it (not like he ever lost it). With strong dialogue, it was easy to fall right back into the 'Verse. Georges Jeanty, Karl Story, and Wes Dzioba do a great job with action in this issue. I never feel like I missed something. This issue should also serve as a way to get nerdy knitters back in action! (you'll see when you read it) [Martin M. at TFAW.com]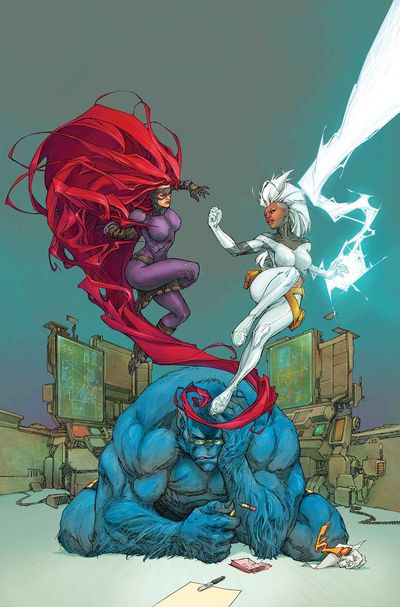 IvX #0
By: Charles Soule, Kenneth Rocafort
Inhumans vs X-Men #0 sets the stage for the crossover event fans have been waiting for. This issue covers the time from the ending of Death of X (be sure to catch that), and the 8 months that took place from Death of X to where the current ongoing series are. For regular X-Men readers, they'll note there's been a major absence of Emma Frost from the core titles post-Secret Wars, and this is the book that's going to let you in on what she's been up to. We also get a peek into what Beast has been up to since he also hasn't made many appearances in the recent months.
The bouncing back and forth between Emma Frost and Beast does a great job setting the stage for what to expect in this new crossover, as well as provides all the information new readers need before everything gets turned on its head in the coming months. [Mikey N. at TFAW.com]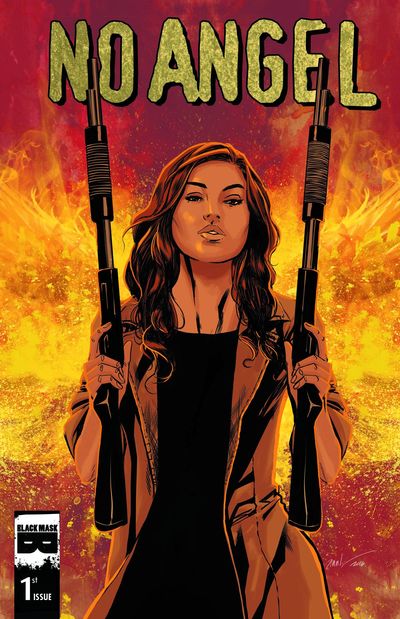 No Angel #1
By: Eric Palicki, Adrianne Palicki, Ari Syahrazad, Amancay huelpan
A former soldier turned FBI agent, Hannah Gregory, returns to her hometown of Tucker's Mill, Wisconsin to investigate the murder of her father and brother. What starts out as a (not so) simple investigation, quickly turns into a supernatural mystery. That calls into question everything our Hannah knows about her family, her life, and our Earthly existence in general.
Siblings Eric Palicki (Guardians of Infinity) and actress Adrianne Palicki (Agents of S.H.I.E.L.D., GI JOE: Retaliation, Friday Night Lights) team up to craft a story that feels both new and personal. The art from Ari Syahrazed makes the story feel like a gritty noir. Having the character of Hannah resemble the familiar face of Adrianne helps take us into this new world. Allowing for the reader to be open for what looks to be a crazy ride. [Mikey N. at TFAW.com]
If you're looking for something fresh that combines noir with…well, we'll be finding out exactly what soon, check out No Angel #1.
Read our full review of No Angel and get a preview of this new series.
What did you think of these books? What should we review next week? Let us know below!
Please follow and like us: