Over the month of January, we ask you to help us decide what the best comic was of 2016, voting from a list highlighting some of the best selling, most talked about series of the year.
Rough Riders Wins Best Comic of 2016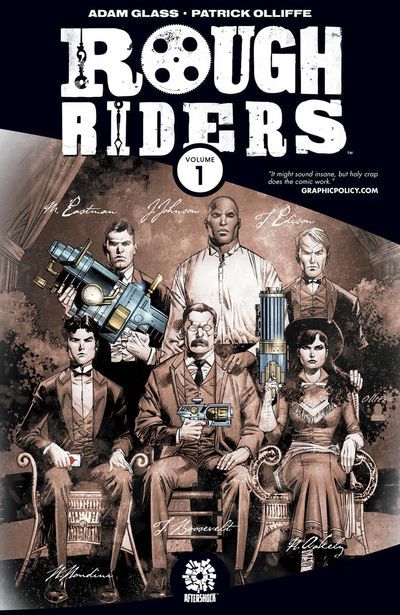 Congratulations to Adam Glass, Pat Oliffe, Gabe Eltaeb, Sal Cipriano and the rest of the Aftershock team who put in long hours to bring us this intriguing, entertaing series.
Thank you to everyone who voted. We couldn't have crowned the winner without you!
With over 100 votes (30 votes over second place) Rough Riders vol 1 published by Aftershock Comics, Adam Glass (executive producer of Supernatural and writer of New 52 Suicide Squad) writes this contemporary story about a tortured Teddy Roosevelt recruiting a group of unlikely heroes including Annie Oakley, Jack Johnson, Harry Houdini and even Thomas Edison. This group is poised to stop a terrible power before it destroys the world.

ORDER YOUR COPY OF ROUGH RIDERS TODAY


SEE OTHER BOOKS THAT MADE IT TO OUR BEST COMICS OF 2016 LIST
Please follow and like us: