Every week we review New Comics. This week we're looking at Doctor Strange, Deathstroke and Empowered. As always these are only a few of the amazing comics that came out this week. Check out our other blog articles so see our thoughts on other books. Be sure to comment or share our post on Facebook or Twitter if you like our articles!
SPOILER ALERT — We try to keep from posting spoilers, but one may sneak through to our reviews now and again. Read with caution, true believers.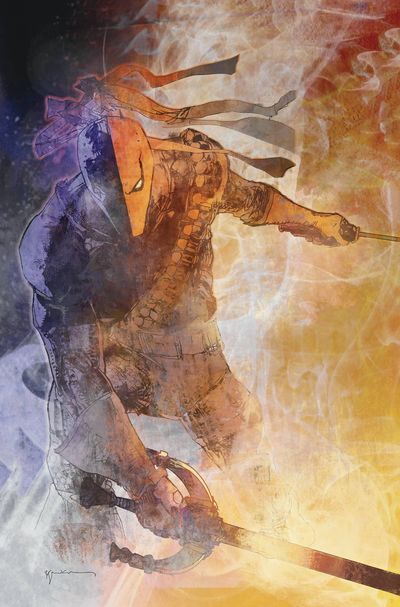 Deathstroke #12
By: Christopher Priest, Joe Bennett, Mark Morales, Bill Sienkiewicz
With the end of the last issue, Slade Wilson being captured and sent to Colorado Supermax prison. We being this new arc with The Red Lion breaking him out. Although it doesn't seem like Slade wants to go. After finding out there's a copycat in Chicago, Slade needs to find out who this is, and why.
The issue is broken down into sub-sections, which at first was a little confusing, but I quickly got used to the format. Priest and Larry Hama do a great job setting up this arc. You know where this sis going, but you want to see it happen. Joe Bennett, Mark Morales, and Jeromy Cox do a fantastic job with the action scenes.
As this new arc begins It'll be exciting to see the story unfold. As we find out the story behind the first pages reveal about Deathstroke. [Martin M. at TFAW.com]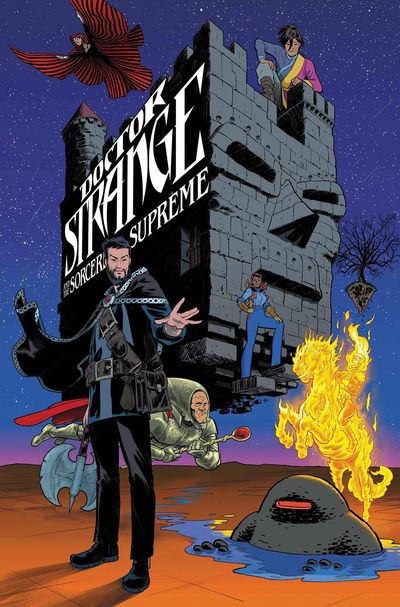 Doctor Strange and the Sorcerers Supreme #5
By: Robbie Thompson, Javier Rodriguez
This issue opens with the Sorcerers Supreme struggling to regroup after a defeat and hard losses to the Forgotten. Flash back to Doctor Strange's first meeting with Sir Isaac Newton. A sorcerer supreme himself. Searching for a fabled, ultimate power of creation and destruction. Newton and Strange battle a familiar evil genius/villian Doctor Doom who also seeks this power. Who will find this power and to what purpose will they put it should they succeed?
Find out how this first encounter reveals more about the Forgotten's power that continues to rack up losses for the Sorcerers. [Angela G. at TFAW.com]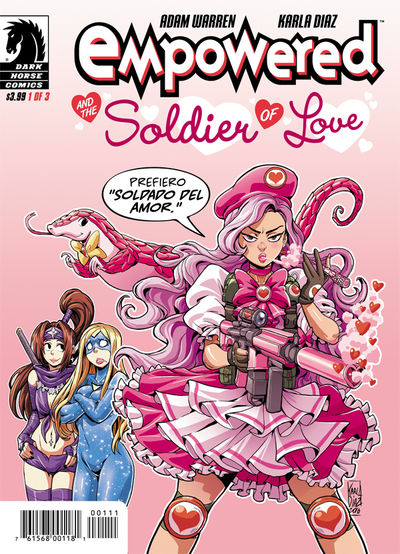 Empowered and the Soldier of Love #1
By: Adam Warren, Karla Diaz
The silly antics in Cape City return and so does Empowered! Soldier of Love starts a new story with a new character Soldado Del Amor. Whos seems to be able to cause love with a gun, and always has love music playing in the background. This series has always been funny, this new arc is no exception. With its adult themes of all the Superheroes hooking up rather than fighting crime. It looks like only a few are unaffected, for now.
Adam Warren has ben very consistent in his writing of the Empowered series. Which is great. Karla Diaz who's new to the series does an excellent job with the art, and looking at her webcomics I can see that she's a perfect fit for Empowered. [Martin M. at TFAW.com]
What did you think of these books? What should we review next week? Let us know below!
Please follow and like us: