In all the acts of superheroics and protecting the Earth from calamity, it's sometimes easy to forget that X-Men is ostensibly a book about a school. We all know the Xavier Institute secretly houses the X-men and all their crime fighting gear; however, it's also home to a group of scared and confused young mutants just learning their powers. These young people are the focus of the latest X-title Generation X #1.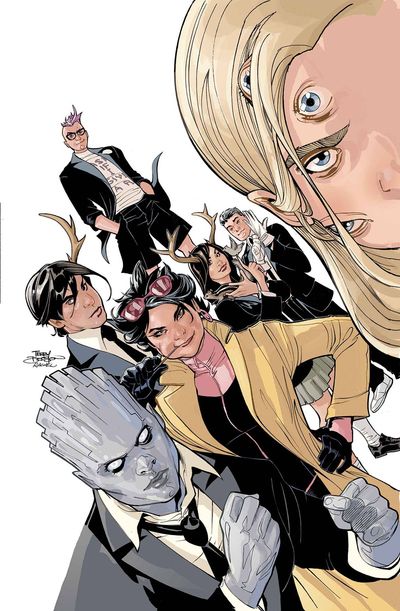 In this first issue we meet a ragtag group of new mutants just entering the institute. Headmaster and X-Men team leader Kitty Pryde can't possibly juggle all the responsibilities of her demanding positions. So, she's called in everybody's favorite 90's mallrat Jubilee to help mold these youngsters into a new team of heroes.
It's a big thrill for longtime X-Men readers to see Jubilee step into a leadership position. For so long, she's been the kid sister of the team, and to see her come into her own and become a mentor to young mutants is very satisfying.
Generation X #1 Starts Off Strong
One of the strengths of this first issue is its focus on character, and rather than leaping directly into super villain fighting, we get a sense of the characters and their dynamics. This team has a lot of dysfunction: It's clear these characters are young and unproven. There's much infighting and self-doubt, and this will no doubt be the center of conflict for issues to come.
Generation X #1 feels like the right step in the continuation of the Marvel X-Men relaunch. It's a direct appeal to a younger market who will no doubt relate to this mismatched bunch of characters. A treat for X-readers new and old, Generation X #1 is another success for Marvel's Resurrxion relaunch.
The X-Men are back and better than ever! Check out all of our Resurrxion comics!
Generation X #1, Marvel Comics, Released May 17th, 2017, Written by Christina Strain, Art by Amilcar Pinna, Cover by Terry Dodson, $3.99
Please follow and like us: