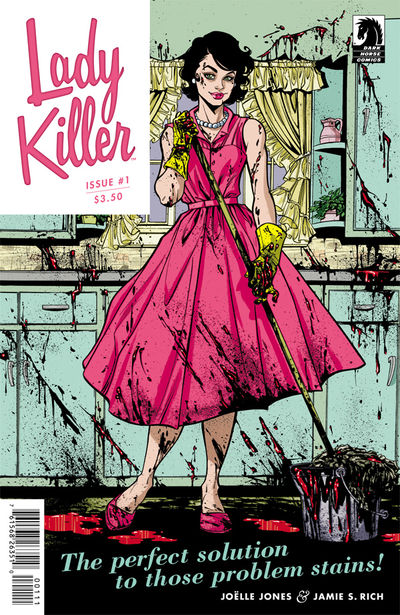 It's that time again! Every month, our customers submit hundreds of product reviews that help others determine how great (or not-so-hot) certain comics, graphic novels, and other collectibles are. We took a look at the reviews that were submitted in January and are awarding $25 gift certificates as part of our monthly Product Review Contest. And now, without further adieu, the winners are (insert drum roll here):
Our first contest winner is Devyn in Colorado Springs, CO is brand new to collecting comics! Devyn wrote a review for the immensely popular new comic from Dark Horse Comics Lady Killer #1 by Joelle Jones and Jamie S. Rich that we just had to share:
This was my first comic book purchase ever, and I'm very pleased! The art and story are equally awesome. Love the whole idea of this and plan to get every issue! So rad!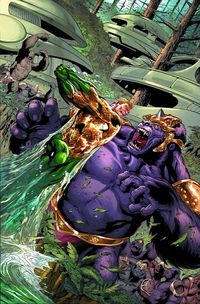 Our second winner is Ruth from New York, NY. She had this to say about Aquaman #37 by Jeff Parker:
Aquaman's mother story of arriving to the land of the Gorilla is interesting cause we see the connection to how the Atleantians travel through the land and how she met the Gorilla's. I'm hoping that there would be more of a connection to Atlantis and the Surface world through out the centuries

Last but not least, Shane from Portland, OR dropped by to share his thoughts about the Animal Man Omnibus HC:
Though it may be pricey, this really is the best way to read the groundbreaking re-invention of Animal Man by Grant Morrison. Most of these large-scale omnibus editions, especially from Vertigo, are so large and awkward that they are hard to read, but this one is just the perfect size that it is not clunky at all. All the art is beautifully reproduced on great paper stock, and there is a fun introduction from Morrison. These issues are meant to be read all together, and finally there is a collection that allows for that!

Thanks so much to everyone who wrote reviews last month. You're helping people decide what to get (or what to avoid) next.
Remember, you don't have to write a novel to win. Product reviews can be short and sweet, or highly detailed — as long as they help other customers, that's what we're looking for. So submit your reviews and help your fellow collectors sort out the "HOT" from the "NOT"! Who knows, you may be one of next month's winners.
HOW TO SUBMIT A PRODUCT REVIEW:
It's simple! Just visit any product page and look for this:
Click on it and our product review form will appear in a popup. Just fill out the pertinent information and submit your review, and you're done! We'll take a look at your review and get it up on the product page soon thereafter!
There's also a really easy way for you to call up everything you've ever ordered from us and review it. Simply log in to your account and go into the Order History Section. Next to each item, you'll see a "Review it!" link.
Questions? Comments? Let us know below!
Please follow and like us: