If you're anything like me, you sometimes have stacks of comics that you might have doubles of, you won't be reading again. Maybe you have some comics laying around that have cover damage or are otherwise a little beat up. Whatever your reason is for not needing them anymore, you can take those extra books and turn them into a unique gift exoskeleton ready to be torn into by the most visceral of recipients.
Just like wrapping paper, this can be used for any situation. Does your kid like Steven Universe and have a birthday coming up? There are comics for that. Are you getting a gift for that horror fan in your life? How about past issues of Harrow County? Even if you're low on comics in general and you don't have a theme for what you're doing, we have you covered.
GRAB BAG COMICS ARE JUST 50¢ EACH
TFAW's 5-Step Comic Book Wrapping Process
Let's wrap a Conan Funko Pop using a recent issue of Cullen Bunn and Sergio Davila's Conan: The Slayer.
Step One: Remove The Pages.
You'll want to start in the center crease of the comic where the staples fold over. With a pair of pliers, a pen, or even a butter knife, bend the ends of the staple up so it's easy to just slide the pages out.
Step Two: Figure Out How Much Paper You'll Need.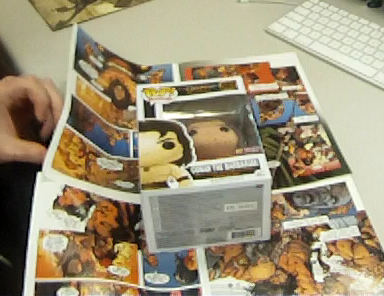 Sometimes, just one page won't cut it. You'll typically need two or more to properly wrap an item. With something like a Funko Pop, I'll need three full pages.
Step Three: Attach pages together.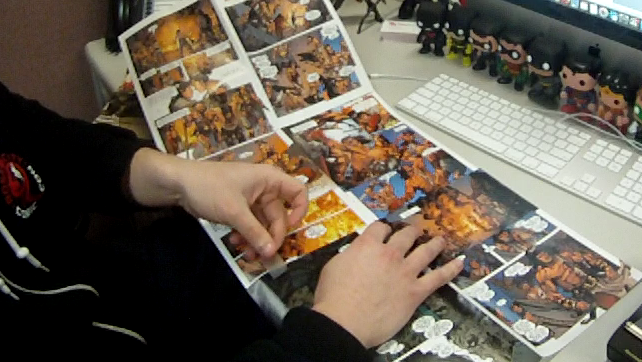 Using clear tape, make sure to attach pages in at least four spots for support.
Step Four: Wrap the gift.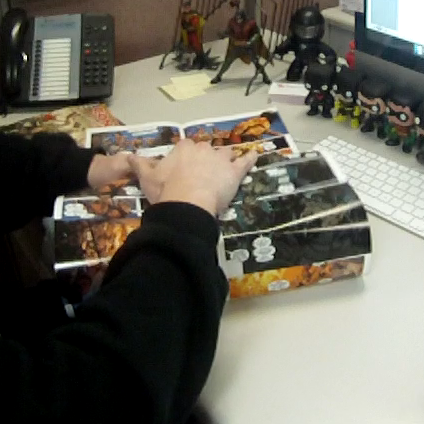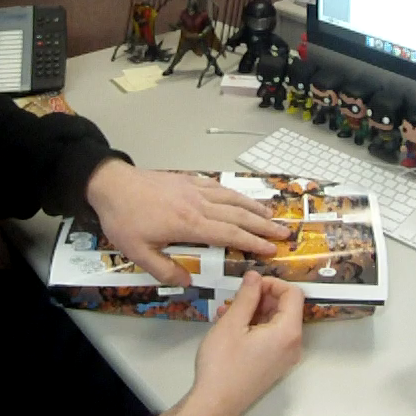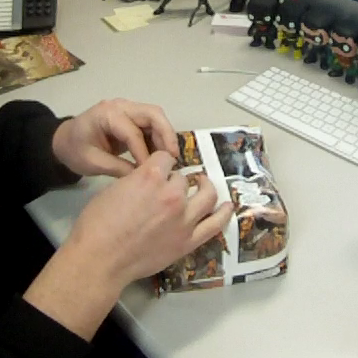 There are many styles of wrapping, but I try to keep it simple (because I'm not that good at it). Since comic pages are often thicker than wrapping paper, it can be a little harder to fold. You'll want go for the simplest ways of covering the sides and corners, securely taping down ends when finished.
Step Five: Present Gift!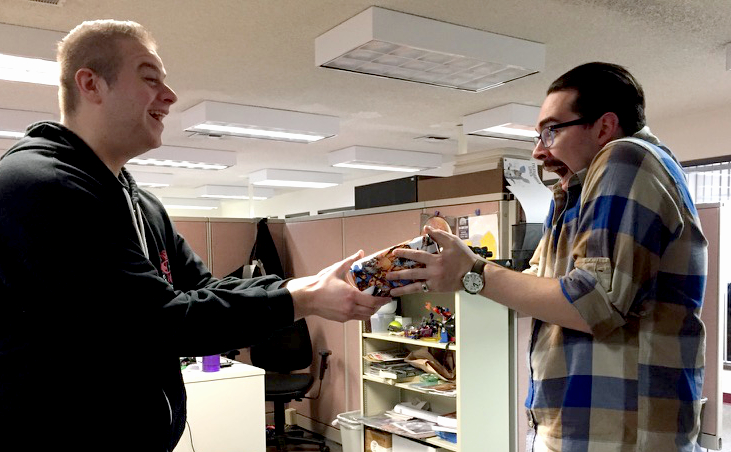 Now that the present is wrapped, let that person you care about tear up all your hard work.
We hope this fun way to wrap your gifts helps out for whatever occasion you have in mind. Visit our Theme Pages to discover all sorts of comics that will make for the perfect wrapping paper.
Happy holidays from all of us at Things From Another World.
VISIT OUR THEME PAGES
ORDER A 50¢ GRAB BAG COMIC
Have you wrapped your gifts in comics? Send us photos of your wrapping!
Please follow and like us: