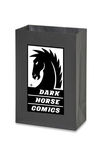 Boy, did we get a lot of great product reviews last month! As part of our monthly Product Review Contest, we've picked people who submitted product reviews and are awarding $25 gift certificates to the people who posted them.
Matthew from Macon, GA is the first of this month's winners. Here's one of his reviews for our $3.00 Grab Bag Graphic Novels:
You can not go wrong when ordering this. I always get a grab bag with my other purchases they're affordable and fun–you can get some very good books this way. I just wish there was a DC graphic novel grab bag!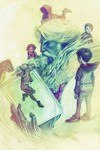 Leonardo from Doral, FL also wrote a few reviews last month. His review of the Fables Vol. 17 TPB was succinct, but it piqued our interest in the book:
Once the North Wind is dead, which cub will be his heir? And Bufkin is the leader of something, he doesn't know what. Amazing TPB.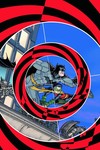 Megan from Idaho wrote a review of the New 52 Batman, Incorporated #1. While her review isn't exactly a ringing endorsement, it that doesn't make her review any less useful to a potential reader:
After hearing so much about Batman, Inc., I was excited to read this first issue. But honestly, I was disappointed. The art is great (no complaint there!) but the story is just so… weird. It's like someone mixed Batman and Robin with Alice in Wonderland. Bottom line: if you liked all the pre-New 52 issues, you'll probably like this one too. But if you're looking for a classic Batman story, check out a different series.
And with all the craziness leading up to and during SDCC last month, we were delayed in our choices for June's Product Review Contest Winners. These three folks wrote outstanding reviews during June.
Matthew from Portland, OR typed some words on a screen and they magically appeared on our website for the Batman: The Court of Owls HC:
A good anthology book is hard to find these days but Dark Horse Presents never fails to deliver. I'm usually more into story than art, but the art was mind-blowing. I'm looking forward to the Night of Owls conclusion.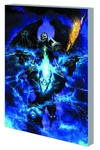 Paul from Australia put a lot of thought into his review of the Ghost Rider Danny Ketch: Addict TPB:
Danny Ketch: Addict tells the tale of just how Danny came to be in the service of the rogue angel Zadkiel. It also kicks off the premise that there are many Ghost Riders all over the world. I enjoyed this TPB, it's not overly long, but it tells a pretty good story and makes a very nice addition to the Johnny Blaze Ghost Rider Heaven's on Fire storyline. Recommended if you're a fan of the Ghost Rider and want to know why Danny Ketch is sapping the power of the other Spirits of Vengenance.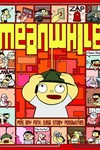 Once you see Khalifa's review of Meanwhile Pick Any Path 3856 Story Possibilities, you'll know why we picked his review. Here's what he had to say:
A great experiment of using comics as a medium for the Choose Your Own Adventure genre. The book makes use of tabs on the side of each page to lead the reader to the next page. The story is fun and simple, suitable to anyone as young twelve but the humor kept my twenty-six year old self entertained until the end. The story involves a young boy who works as a lab assistant for a day and his adventures with each device he finds in the lab. The reader's choices can be as simple as choosing an ice cream flavor to choosing whether or not to operate a doomsday device. One of the main themes of the story is time travel so expect to go in circles and create paradoxes. Overall, Meanwhile is a fun read for children and adults alike and my only complaint is that there isn't any more books like it.
Thanks so much to everyone who's written reviews in the past couple months and throughout the years. You are good people. 🙂
So submit your reviews and help your fellow collectors, and us, sort out the "HOT" from the "NOT"! Who knows, you may be one of next month's winners.
HOW TO SUBMIT A PRODUCT REVIEW:
It's simple! Just visit any product page and look for this:
Click on it and our product review form will appear in a popup. Just fill out the pertinent information and submit your review, and you're done! We'll take a look at your review and get it up on the product page soon thereafter!
There's also a really easy way for you to call up everything you've ever ordered from us and review it. Simply log in to your account and go into the Order History Section. Next to each item, you'll see a "Review it!" link.
Questions? Comments? Let us know below!
Please follow and like us: