New Comic Book Day is here! This week we take on Zombies, Time-Travel, get interrupted during a vacation, and build a new team. Remember, these are only a few comics that came out this week. Check out our other blog articles so see our thoughts on other books. Be sure to comment or share our post on Facebook or Twitter if you like our articles!
SPOILER ALERT — We try to keep from posting spoilers, but one may sneak through to our reviews now and again. Read with caution, true believers.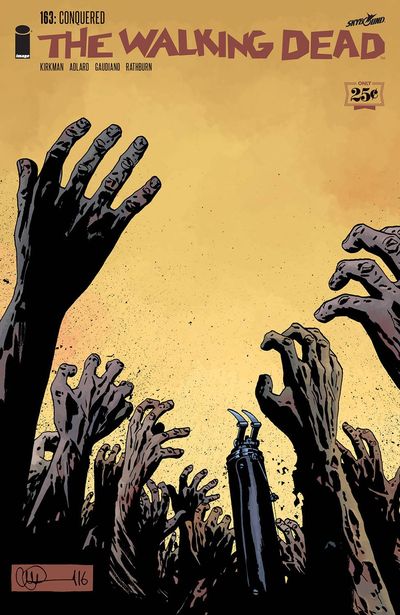 The Walking Dead #163
By: Robert Kirkman, Charlie Adlard
Man, for 25¢ this was a non-stop pulse-pounding issue. The largest group of Walkers they've ever encountered is headed right toward their town. Like everything in this world, the only thing they can do is fight. They send off a few of the crew on horseback to hopefully lead the heard away. While others in the town try a fend off the rest.
I've been reading The Walking Dead on and off for about 5 years now. Full disclosure this is the first issue in a while for me, and it reminded me why I got hooked on this series in the first place. Even though it's a story, Robert Kirkman has always been able to make this feel real. I know these people and what they're going through. I don't want to say goodbye to them anytime soon. Let's hope the herd isn't too much for them. [Martin M. at TFAW.com]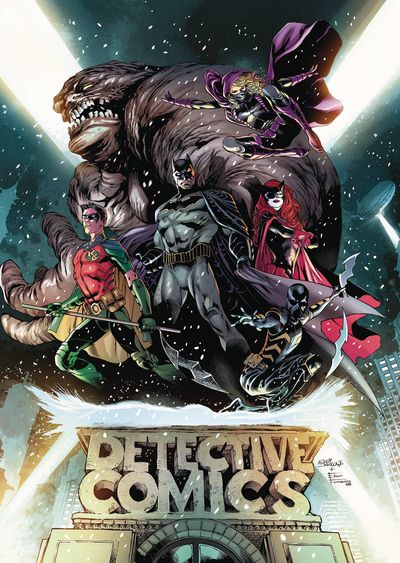 Detective Comics vol 1
By: James Tynion IV, Eddy Barrows, Eber Ferreira, Alvaro Martinez, Raul Fernandez, Al Barrionuevo
While Batman has always had one of the most extensive networks of supporting characters and partners, he's always operated like a lone wolf, often to his detriment. Realizing this, Batman is now embracing the importance of operating and training a team of heroes to better protect Gotham City. Lead by Batwoman, the two of them assemble of a team of fan-favorite characters, Red Robin, Spoiler, Orphan, and Clayface, to revolutionize the concept of the Bat-Family.
James Tynion IV kicks off this series with an explosive punch that shakes an already new team to the core. The depth in which he develops every character in the group in just 7 issues is not only impressive but easily sets this series up as being one of the most important Batman books in years. Eddy Barrows art is certainly to thank for how impactful this is as well. Whether it's giant cityscape action scenes or fights in a room, this is easily one of the best-looking books on the shelves for superheroes.
If you're a Bat Family fan, or just jumping on board DC's Rebirth, Detective Comics Vol 1 is a must read…especially for what DC has in store. [Mikey N. at TFAW.com]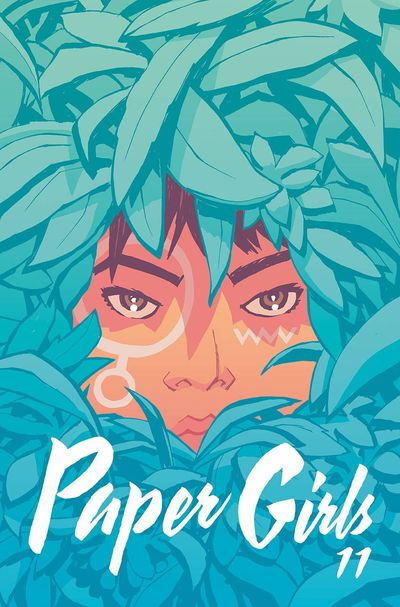 Paper Girls #11
By: Brian K. Vaughan, Cliff Chang
Monsters, Time Travel, the 80's? Why aren't you reading this book? Holy crap. After the events of the first 10 issues our heroes find themselves hoping they're back in their own time, on their own planet. It looks to be the case, until Mac finds someone who doesn't speak any language I've seen before, and a beast that's not of our world.
If you've been urging for Season 2 of Stranger Things, Paper Girls is a great way to spend that in-between seasons time. Brian K Vaughan, Cliff Change, and Matt Wilson have done a tremendous job with this series thus far and Issue 11 is no exception. I can't wait to see where this goes from here. [Martin M. at TFAW.com]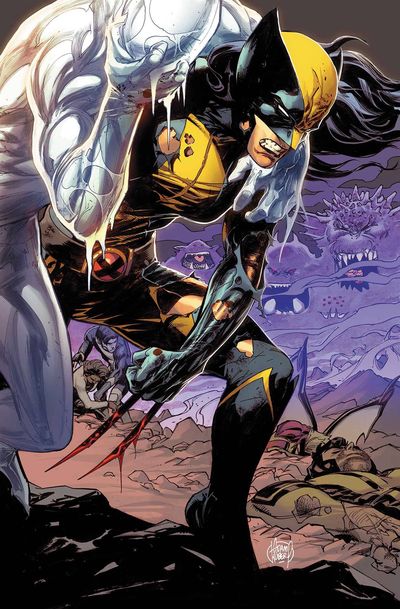 All New X-Men #1.MU
By: Jeremy Whitley, Carlo Barberi, Adam Kubert, Ron Lim
A tie-in to the Monsters Unleashed event currently happening, The team of young X-Men decide to take a vacation to New Orleans to celebrate Mardi Gras. While the team goes to see the sights, Wolverine meets up with her old partner Gambit in the swamps. What starts as a team-up investigation, quickly turns into an all-out monster battle, with New Orleans caught in the middle of it.
While a tie-in, Jeremy Whitley weaves a fun, stand-alone adventure. Even if this weren't part of a bigger story, this issue could easily stand up as one of the classic weird X-Men books the series is known for featuring from time to time. Carlo Barberi and Ron Lim bring to life all the spectacle of a monster movie, but all the dynamic shots of a superhero comic.
Whether or not you're picking up the main Monsters Unleashed title, All-New X-Men #1.MU is worth your time. [Mikey N. at TFAW.com]
What did you think of these books? What should we review next week? Let us know below!
Please follow and like us: