New Reviews of This Week's Releases!
So much good stuff this week, and we reviewed them just for you! Check out our thoughts on Green Arrow #4, Chew #14, Machete #0, Namor First Mutant #2, American Vampire HC Vol. 1, the Machete Action Figure, Archie Marries – 70 Years In Making Slipcase HC, Atlas #5, Avengers Prime #3, Casanova Luxuria #3, Grimm Fairy Tales Presents Neverland #5, and The Terminator™: 1984 #1.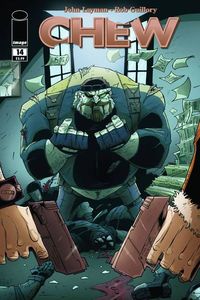 CHECK OUT THIS WEEK'S ARRIVALS

SUBSCRIBE TO OUR YOUTUBE CHANNEL
Questions? Comments? Post them below!
Please follow and like us: