Every week we review a select few comics for New Comic Book Day. There are so many that come out each week it's hard to choose. This week we take a gander at Batwoman, Punisher and Daredevil. Check out our other blog articles so see our thoughts on other books. Be sure to comment or share our post on Facebook or Twitter if you like our articles!
SPOILER ALERT — We try to keep from posting spoilers, but one may sneak through to our reviews now and again. Read with caution, true believers.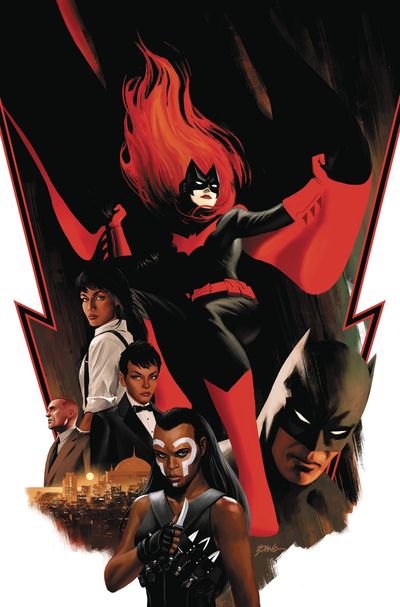 Batwoman #1
By: Marguerite Bennett, James Tynion IV, Steve Epting
Finally, Batwoman is back in her own solo comic! I've immensely enjoyed James Tynion IV's work with Batwoman and the voice he has given her in Detective Comics, but I've longed for Kate Kane to be the star of the show instead of a member of an ensemble. Batwoman #1 is everything I hoped a Batwoman comic would be and more.
It fully fleshes out Batwoman, giving her a base of operations, a method of transportation, and even her own Pennyworth butler. However, the writing duo of Marguerite Bennett and James Tynion IV have made sure Batwoman isn't just a female Batman. Part of that is due to her unique voice and globe-spanning mission while the remaining part is due to her unique past that the issue starts to touch on. There are many layers to Kate Kane, and the issue starts to peel them back one-by-one. Complementing the story is the beautiful art by Steve Epting.
Not only is the issue a great jumping on point for new fans, but it also serves as an excellent book for longtime Batwoman readers. Batwoman #1 is highly recommended and is one series to keep an eye on in the future.
GET CAUGHT UP WITH KATE KANE (AKA BATWOMAN) IN DETECTIVE COMICS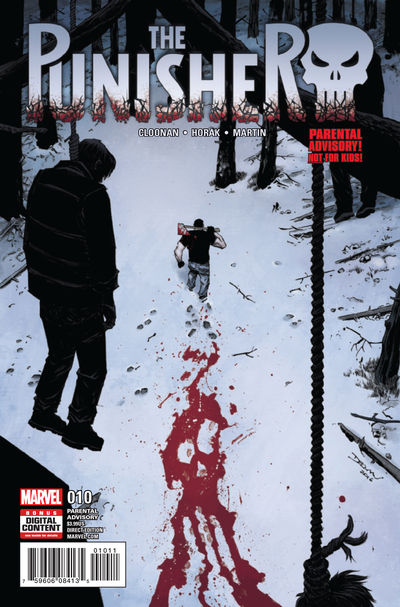 Punisher #10
By: Becky Cloonan, Matt Horak, Declan Shalvey
Punisher's one-man war on Condor continues in Punisher #10. Becky Cloonan continues to delight as she writes a Frank Castle that is tough-as-nails, resourceful, and leaves a trail of bodies in his wake. This comic has never been shy about showing violence, but what Punisher does with a bear trap takes this comic to a whole new level. Punisher #10 lives up to its parental advisory notice.
As the story starts racing to its conclusion, this is turning into one Punisher tale you don't want to miss. Due to the unfortunate passing of Steve Dillon, artist Matt Horak fills in for art duties. He captures Dillon's style almost perfectly and allows the book to fit in stylistically with the previous issues. If you've yet to check out this series, you'll want to make some room on your pull list as it's worth reading. Punisher #10 is an excellent read and shows that Marvel can still pump out mature titles that are on par with the rest of the industry.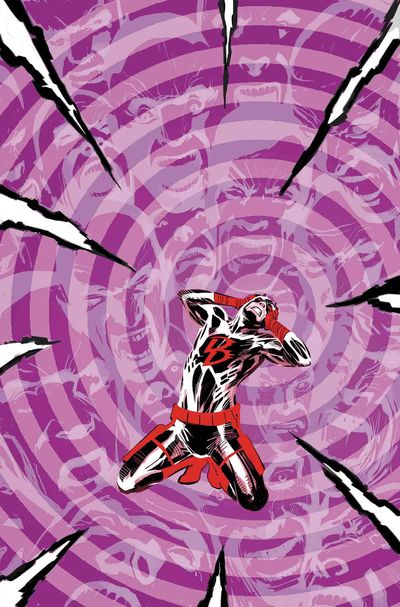 Daredevil #18
By: Charles Soule, Ron Garney, Matt Milla
One of the burning questions since the beginning of Charles Soule's Daredevil run has been "How did Matt get his secret identity back?" After over a year, Charles Soule is finally ready to answer that question. Daredevil #17 was told entirely by flashbacks and bridged the previous series to the current one, and Daredevil #18 picks up right where #17 left off.
Soule introduces readers to The Purple Man, who promptly gives us a display of his powers in a downright horrifying fashion. In fact, the story ends up being more about him and his offspring than about Daredevil. The twist at the end brings about more questions, and we'll see more than a few fan theories as a result of this issue. I'm excited to see how Charles Soule ties it all together.
If you've yet to check out Charles Soule's Daredevil, #17 and #18 are a fantastic place to start. I know I'm planning on checking out the previous issues of this series; if the writing is as good as this issue, I'm in for a treat.
What did you think of these books? What should we review next week? Let us know below!
Please follow and like us: