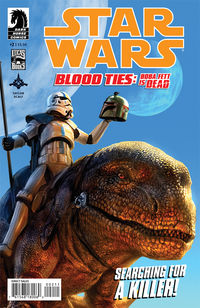 The news spreads from one end of the galaxy to the other like wildfire: Boba Fett, the galaxy's most feared bounty hunter, is dead. But when members of the team that killed Fett are themselves picked off one by one, Connor Freeman–the son of one of Jango Fett's clones–gets pulled into the action in a most unexpected way!
Star Wars: Blood Ties comes back in a big way this April when Tom Taylor (Star Wars Adventures, Star Wars: Invasion) and Chris Scalf (Star Wars: Invasion, Godzilla Legends) begin their four-issue miniseries.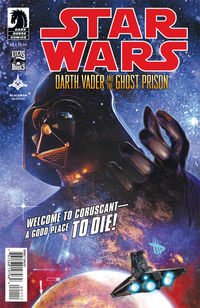 Then in May, a five-issue Darth Vader and the Ghost Prison miniseries kicks off. The graduation celebration for the first class of Imperial cadets is disrupted by a sudden terrorist strike! But the real targets of the attack are the new Emperor and his second in command, Darth Vader. Only one man–a disabled, brilliant cadet–stands ready to fight alongside Vader for the life of his Emperor!
Don't forget about the other Star Wars series that are already in progress. We have new issues of Dawn of the Jedi, Knights of the Old Republic – War, Agent of the Empire, Dark Times, and Crimson Empire III available for pre-order at TFAW!

SEE ALL UPCOMING STAR WARS COMICS



VISIT OUR SPECIAL STAR WARS PAGE
How do these new Star Wars stories sound to you? Are you down for one or both of them? Want us to review one of these series in our video review when the time comes? Let us know below.
Please follow and like us: