This week, like every week we're talking a look a few releases from this week. Check out our other blog articles so see our thoughts on other books. Be sure to comment or share our post on Facebook or Twitter if you like our articles!
SPOILER ALERT — We try to keep from posting spoilers, but one may sneak through to our reviews now and again. Read with caution, true believers.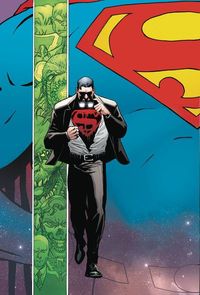 Action Comics #975
By: Dan Jurgens, Doug Mahnke, Patrick Gleason
Since Rebirth first launched, the mystery that captured my attention was Mr. Oz telling Superman "You and your family are not what you believe you are." Adding on to that mystery was the sudden appearance of Clark Kent, Superman's previous alter ego. For months, DC has promised that their Superman: Reborn event will start unraveling the mysteries surrounding the Man of Steel, and Action Comics #975 does just that.
While Superman #18 was light in both action and plot, Action Comics #975 wastes no time blowing your mind. After many beautiful splash pages by Stephen Segovia, we learn that the identity of Clark Kent is actually [REDACTED]. I never saw this coming; however, thanks to the backup story written by Paul Dini, it makes perfect sense. In addition to having a huge repercussion on Superman's life, the reveal promises to progress the overall plot of Rebirth in a significant way.
If you're keeping up with DC's Rebirth event, this book is a must-read along with Superman #18. The reveal of Clark Kent's identity is something that is going to have comic fans talking for years. If this is only the second issue of this event, I can't wait to see where Superman: Reborn goes from here. [Josh P. at TFAW.com]
PICK UP ALL OF SUPERMAN: REBORN
All-New Wolverine #18
By: Tom Taylor, Nik Virella, Michael Garland, Djibril Morissette-Phan, David Lopez
Wow, what an end. Not to say that All-New Wolverine is over. That's hardly the case. It's the end of, well, you'll have to read it to find out. All I can say is this was an exciting issue to read on March 8th!
It's been a fantastic ride following Laura Kinney on her way to becoming Wolverine. Tom Taylor has written a great storyline along with the fantastic art from Nik Virella and Michael Garland.
If you haven't been reading All-New Wolverine, you really should. This series gives us an amazing strong character with a complex and interesting background. It's been a heck of a ride for her. I for one, will be staying on this roller coaster. [Martin M. at TFAW.com]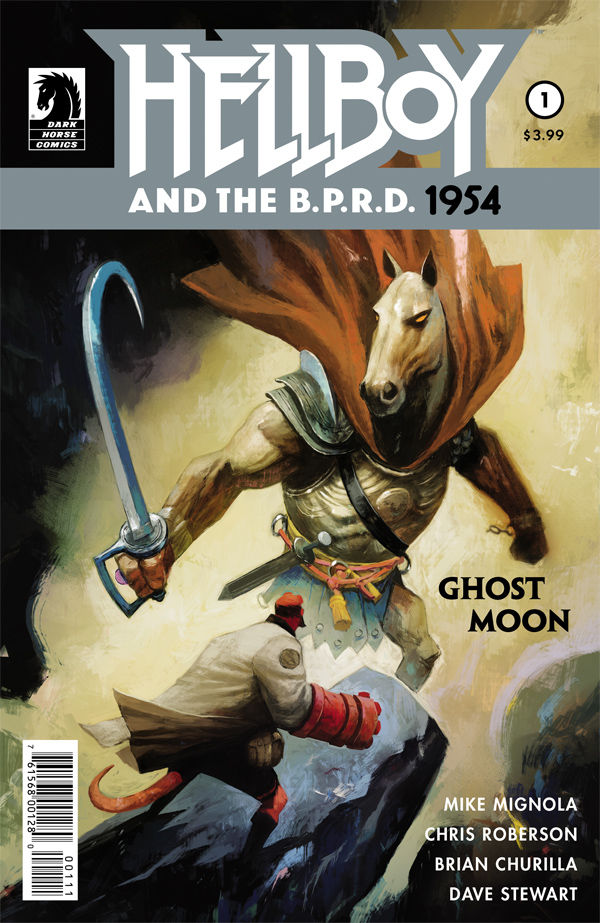 Hellboy and the B.P.R.D.: 1954 – Ghost Moon #1
By: Mike Mignola, Chris Roberson, Brian Churilla, Dave Stewart, Mike Huddleston
Hellboy and the B.P.R.D. 1954 sees Hellboy and company in unfamiliar territory: Hong Kong, China. In a brand new story from Mike Mignola and Chris Roberson, Hellboy and the B.P.R.D. are investigating a paranormal disturbance that takes them deep into the heart of Kowloon. While the story is exposition heavy in the first half, the action comes fast and frantic in the latter half of this comic. As Hellboy finds himself fighting against mythological Chinese creatures, the remainder of his team unearths a far greater threat.
Handling the art duties is Brian Churilla, a newcomer to Hellboy and the B.P.R.D. comic. Churilla knocks it out of the park with some fantastic artwork on every page – the last page is especially stunning. Not only is this issue a must-own for Hellboy fans, but it's also an excellent jumping on point for someone new to the franchise. Make sure to grab this one! [Josh P. at TFAW.com]
PICK UP AND CATCH UP ON THE MIGNOLA-VERSE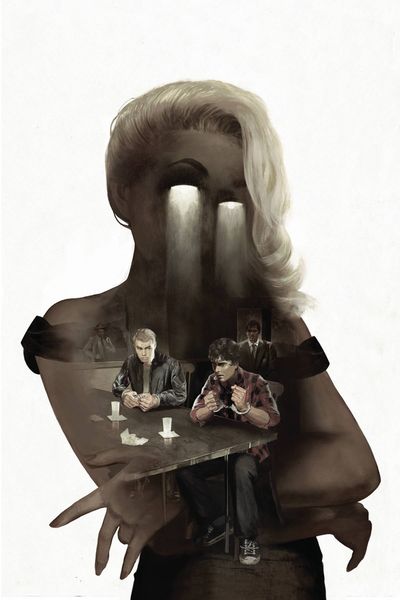 Nancy Drew and the Hardy Boys #1
By: Anthony Del Col, Werther Dell'Edera, Fay Dalton
I love pulp. No, not the stuff that's in orange juice, well maybe that too. I mean pulp fiction. As a genre, it's one of those things that you can get really right, or really cheesy. Both Nancy Drew and The Hardy Boys separately are great resources for Pulpy goodness and Anthony Del Col delivered.
It's a simple setup. Cops think Joe and Frank Hardy killed their father. Nancy Drew, however, thinks differently. The three team up to prove it. It's the twists and turns that keep this story going. If you loved movies like Chinatown or tv shows like Veronica Mars (also where is THAT comic?), or if you read the Hardy Boys or Nancy Drew novels as a kid this will be right up your ally. [Martin M. at TFAW.com]
What did you think of these books? What should we review next week? Let us know below!
Please follow and like us: