The third annual Batman Day is September 17th, and who deserves a day of celebration more than the Caped Crusader? No one. It's hard to overstate the impact that Batman has had on comic books.
Quite possibly the most recognizable comic book character, Batman has appeared in more than ten thousand issues to date. He's a genius detective who dedicates his time and incredible resources to the pursuit of fighting crime in his beloved Gotham City and beyond. He's a complex and nuanced hero, whose story has been told again and again, subtly reforming in the same way that we build myths.
For long time fans, Batman has changed significantly over his nearly eighty-year run, and with each new capitulation, he brings exciting new storylines. But for casual fans, or for those who have never picked up a Batman comic, the call of the Bat-Signal can be intimidating. Those thousands of issues represent quite a big backlog of reading to catch up on!
So, in honor of Batman Day, we bring to you a new reader's guide to the very best that Batman has to offer. Below, you'll find several titles that help a new reader to gain some insight on the Dark Knight so that you'll become a shining star on your Batman trivia team.

Batman: Year One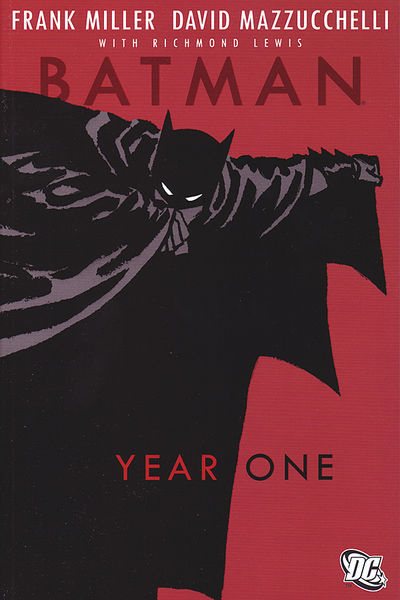 As the title suggests, Batman: Year One chronicles the very beginnings of Batman as he starts out to become the savior of crime-riddled Gotham. Written in 1986 by Frank Miller (Sin City, 300) — who had already gained quite a reputation by then — and drawn by Dave Mazzucchelli (Daredevil: Born Again), Year One was the reboot that everyone had been waiting for after DC's Crisis on Infinite Earths event.
The story itself follows Batman as he struggles to gain footing as a vigilante and slowly rebuilds the entire story of the Caped Crusader. As this title was DC's attempt at restarting Batman's legacy, it is essential to read and a perfect starting place for a new fan. From here, you'll know enough about the dynasty to explore even the most loose canon titles.
Batman: The Long Halloween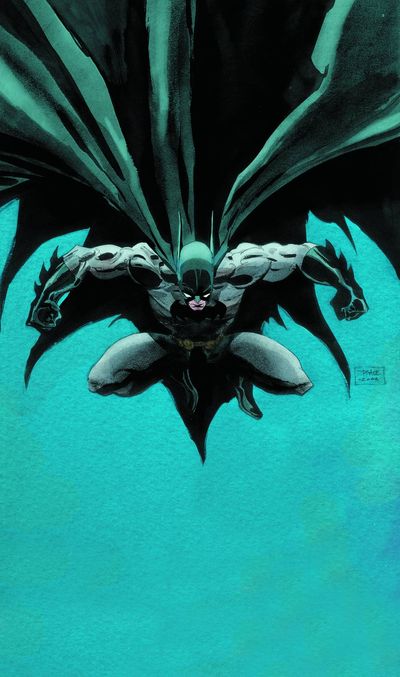 By Jeph Loeb (Superman Batman, Fallen Son: Death Of Captain America) and Tim Sale (Hulk: Grey, Grendel), The Long Halloween is the quintessential Batman series, now collected into a beautiful graphic novel. Long heralded as one of the best Batman storylines, Long Halloween is a great starting point for new readers because it features the character at his best.
The story unfolds as Batman hunts down an evasive serial killer who strikes Gotham on holidays, coming to critical mass at the titular Halloween. This story reminds the reader that Batman is a master detective and it artfully illustrates the relationship between Batman's alias, Bruce Wayne, as the action unfolds before you. (Pro tip: Check out the awesome Batman Noir edition that came out in 2014. It's absolutely beautiful and this is the exact story that'll make you glad for investing in a nice copy.)
Batman: Whatever Happened to the Caped Crusader?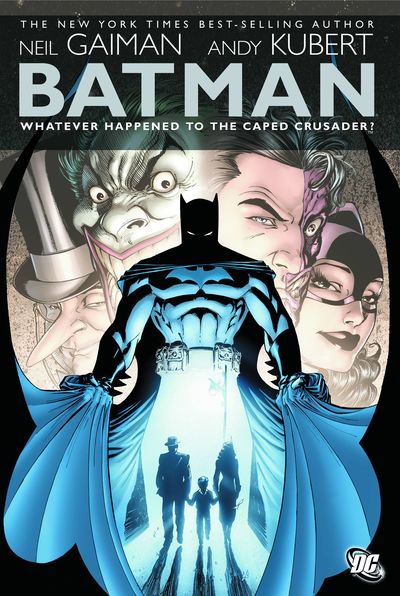 Written by comic legend Neil Gaiman (The Sandman, Creatures of the Night) with art by Andy Kubert (Dark Knight III: The Master Race, Flashpoint), this is an unlikely pick for new readers to the Batman saga because it takes place right after Bruce Wayne's death. Many new readers shy away from this particular title because of its place right in the middle of a major story shift, but it's easily one of the most critical pieces of the Batman mythos. It is the narrative answer to a recap for Batman's extensive history, featuring appearances from every major character from the comic series' past.
While it is not a typical Batman story, preferring poetics and a shifting narrative, it examines the character deeply and in a way that is liable to make even the oldest Bat-fans fall in love all over again.
Batman: Arkham Asylum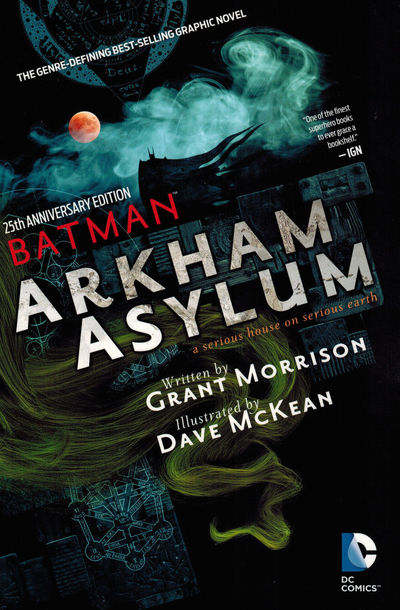 Grant Morrison (All-Star Superman, Doom Patrol) writes and Dave McKean (Violent Cases, The Sandman) illustrates this intense and psychologically challenging series that casts a long, dark shadow on the Batman story.
Set within the heart of the legendary Arkham Asylum, where Gotham's most disturbed villains have started a riot, Batman must face both his classic foes and himself to save the day. Arkham Asylum has a visceral story and Dave McKean's surreal art leaves a lasting memory of the darkness that Batman has to face during its telling.
This comic is essential for those readers who understand the importance of well-crafted villains for heroic storylines. While we don't recommend this title as the very first Batman story you read, it should definitely be picked up shortly afterward.
We Are Robin Volume 1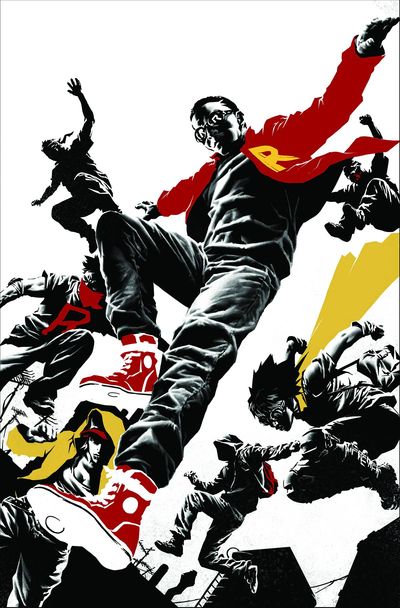 Even more than Batman's villains, the Caped Crusader's allies are hugely important to his story, and there are none more so than his perennial protégé Robin. Writer Lee Bermejo teams up with artists Rob Haynes and Khary Randolph to explore another side of the city of Gotham through the eyes of several aspiring teenaged vigilantes, who all take up the mantle of Robin.
This series reinvents the character of Robin, placing it not as the moniker for a single side-kick that works alongside Batman, but as a call to arms for the youth of Gotham. We Are Robin is cathartic and refreshing, reminding the reader that Batman doesn't exist in a vacuum, because his influence inspires a generation of young people to take action against the corruption that they have uncovered in their city. We Are Robin is diverse and not at all pandering, while it discusses the themes of everyday heroism that began the Batman legacy in the first place.
Batwoman: Elegy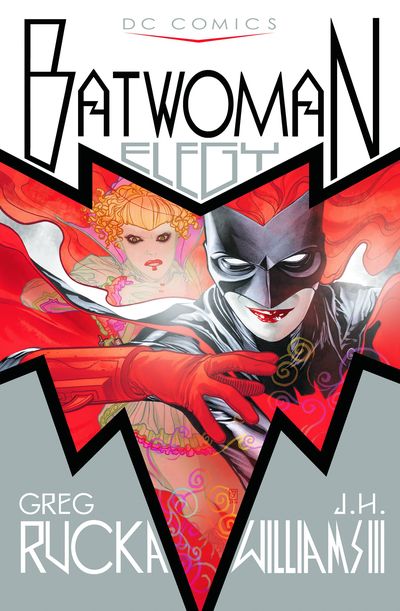 Batwoman is in many ways the true successor to Batman himself, and in Batwoman: Elegy, she is at her best. Perhaps the seminal work of Batwoman's library, Elegy also happens to be one of the best works that helped to define Gotham outside of Batman himself. While his influence is felt throughout the story, the true hero featured here is Kate Kane, an heiress who chooses to use her vast resources to better Gotham by taking on the Bat cowl.
During an investigation into a crime-worshipping cult, Batwoman faces off with a new villain who emulates Alice in Wonderland's title heroine with a deadly obsession. Her encounter with Alice sends catastrophic ripples through Kane's entire life and cuts to the core of what made her become a hero in the first place.
Acclaimed writer Greg Rucka tells this engaging, fast-paced story which is brought to life by award-winning artist J.H. Williams III's breathtaking work. Elegy is sparkling with action, and you'll find yourself torn between dying to read what happens next and wanting luxuriate in William's genre-defining layouts. Most importantly, Elegy introduces new readers to Kane's own legacy and illustrates the lasting power that the cowl wields.
SEE THESE AND OTHER GREAT BATMAN PRODUCTS AT TFAW.COM
So what do you think? What is your favorite Batman comic? Join the conversation and leave your suggestions in the comments or hit us up on Twitter and Instagram at @TFAW.

Batman Day at Things From Another World

Visit any of our four locations for Batman Day to get in on special Batman Day savings on graphic novels and more. Plus, bring the kiddos so they can participate in fun Batman Day activities.
LEARN MORE ABOUT BATMAN DAY AT THINGS FROM ANOTHER WORLD
Please follow and like us: