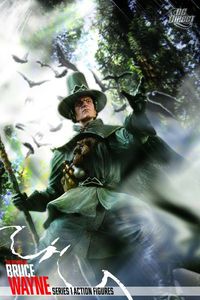 As part of our monthly Product Review Contest, we've picked three reviews and are awarding $25 gift certificates to the people who posted them.
Samuel from Ruston, LA is the first winner this go around. His review of the Return of Bruce Wayne Series 1 Witch Hunter Batman Action Figure was just what the doctor ordered:
Bruce Wayne time traveling through various ages in American history is cool. This is a neat twist on the Batman legend with him posing as a witch hunter in Colonial America. This, and the High Seas version also serve to ignite an appreciation of our history!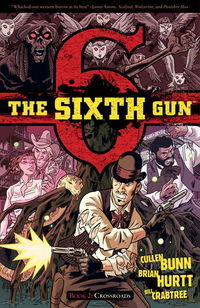 Dan's review of The Sixth Gun TPB Vol. 2: also caught our eye as we were looking through last month's reviews:
Loved this as much as Vol.1 TPB. A must read for western/supernatural fans. Only complaint…TFAW.com needs to submit more info on the comics they intend to sell. Such as, number of pages in a comic book (TPB or single issue), how many volumes of issues per TPB. This alone greatly increases my chance on buying such comic's.
Thanks for the suggestion, Dan. We're diligently working to add that kind of info when it is provided to us. We're right there with you–it's important info to have. 😉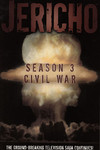 Finally, beebull from Baltimore, MD dropped by really quick to share his thoughts of the Jericho TPB Season 3.
Jericho was my all time favorite shoe because of the great investigative writing team. The incredible story was also casted perfectly, the actors were incredible and amazed us each week with love,action, and mystery played by a really cool music score. The comic picks up where the cliff hanger season ended and that is what makes this comic so great with the original writers still on the job. I haven't picked up a comic in 40 years but have multiple copies of every issue and was surprised that only one issue of the graphic arrived at my store. Where is my next issue coming out TFAW? beebull needs his fix bad!
Thanks again to everyone who shared their thoughts via a product review last month! If you're submitting product reviews, please don't submit duplicate reviews or submissions from other merchant websites. You don't have to like the product to snag a winning review, so feel free to rant or gush.
So submit your reviews and help your fellow collectors, and us, sort out the "HOT" from the "NOT"! Who knows, you may be one of next month's winners.
HOW TO SUBMIT A PRODUCT REVIEW:
It's simple! Just visit any product page and look for this:
Click on it and our product review form will appear in a popup. Just fill out the pertinent information and submit your review, and you're done! We'll take a look at your review and get it up on the product page soon thereafter!
There's also a really easy way for you to call up everything you've ever ordered from us and review it. Simply log in to your account and go into the Order History Section. Next to each item, you'll see a "Review it!" link.
Questions? Comments? Let us know below!
Please follow and like us: