A lot of comics come out each week on New Comic Book Day. Some are good, some are bad, and some are worse. Here are a few of our favorites from this week's new comic book releases. Check out our other blog articles so see our thoughts on other books. Be sure to comment or share our post on Facebook or Twitter if you like our articles!
SPOILER ALERT — We try to keep from posting spoilers, but one may sneak through to our reviews now and again. Read with caution, true believers.

Deadpool #21
By: Gerry Duggan, Scott Koblish, Ian Doescher
Holy Tacos! More pages?! That's right true believers, this is not an ordinary Deadpool comic. This 60 page issue contains two stories! The first, written by Gerry Duggan, unveils Wilson's great Christmas spirit. Also, Bob and Emily Preston make a nice cameo and Mad Cap stirs the plot for further issues. The writing team for this issue has definitely made this Deadpool more like Ryan Reynolds, and I love it!!
The second story throws you a huge curve ball by writing in iambic pentameter. For Shakespeare fans this is great, and a fun task for avid readers of Deadpool. Ian Doescher (Of William Shakespeare's Star Wars fame) still maintains The Merc with the Mouth's exorbitant humor. While adding a sophisticated spin to it. I give this issue 10/10 Chimichangas, so be sure to pick up your issue today! [Darcey M. at Universal City Walk TFAW]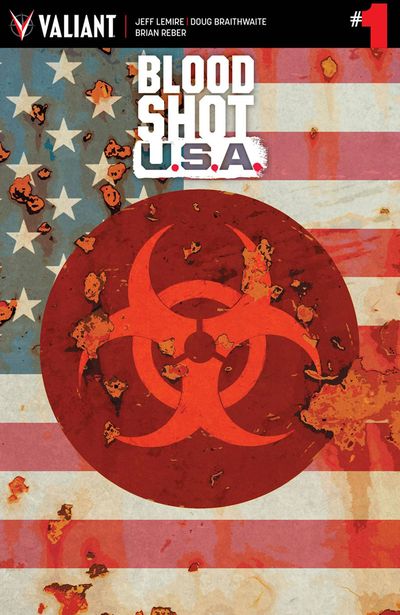 Bloodshot USA #1
By: Jeff Lemire, Doug Braithwaite, Kano
Bloodshot is a super-soldier. Imbued with nanites that regenerate any and all damaged cells, blood, and bone. This also allows him to impersonate others and enabling him to interface with machinery. Once controlled by the programming of Project Rising Spirit, an elite and shadowy governmental organization, Bloodshot was their enhanced operative.
Bloodshot USA jumps right into the action as those very same nanites have been weaponized, and now spread like a virus, infecting the populace of New York. Enter Unity, the supergroup of heroes who act as Earth's protectors.
Can even the great Unity do anything to stop this outbreak? When a few of the members fall victim to the virus, the prospects look weak for stemming the tide. Splendid art, and well-paced storytelling keep this one moving, and as a longtime fan of the series, I am entirely on for this ride! [Casey D. at TFAW.com]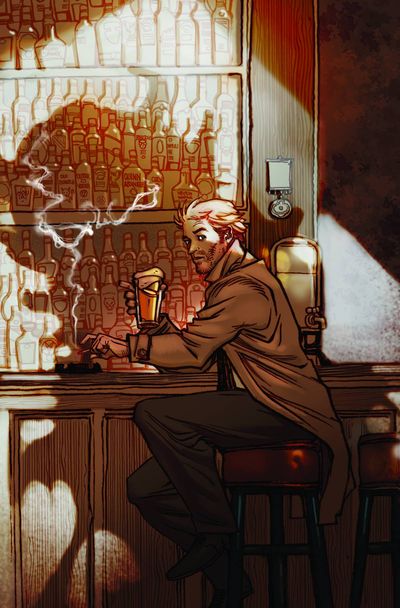 Hellblazer #3
By: Simon Oliver, Moritat
John Bloody Constantine, is there any other way to say his name? Hellblazer #3 delves into what's been hunting John as Swap Thing searches for clues as to where his love, Abby, went. Something dark, ancient, and angry is hunting our heroes.
Simon Oliver did a great job with this issue, ensuring that if you haven't read the previous two Rebirth issues so far, you can jump in here and be fine. Moritat and Andre Szymanowicz work well together on the art, giving us different worlds when highlighting the various environments we see in this issue.
It's always exciting when John is at his wits end with an unknown enemy–that's also when he preforms best! [Martin M. at TFAW.com]
What did you think of these books? Are you excited that the Bloodshot movie is in production? Join the conversation and let us know below!
Please follow and like us: