Mark Millar turns his new series on its head this New Comic Book Day. Nightwing gets help with his nightmares, Doctor Strange starts a new arc, a new team of Renegades forms, and our magical cross country tour makes its first stop in Spell on Wheels. Check out our other blog articles so see our thoughts on other books. Be sure to comment or share our post on Facebook or Twitter if you like our articles!
SPOILER ALERT — We try to keep from posting spoilers, but one may sneak through to our reviews now and again. Read with caution, true believers.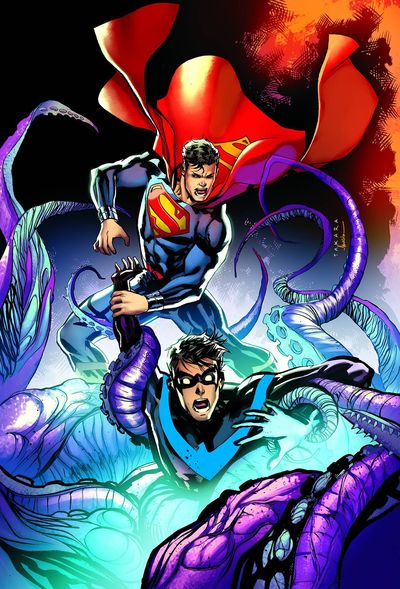 Nightwing #9
By: Tim Seeley, Marcio Takara
It's common that after story arcs end, a single story issue provides some transition from one story to the other. It's rare though that such issues are also character defining. Nightwing provides a bit of unseen backstory on Dick Grayson–namely that he has been haunted by nightmares for some time. In an attempt to help, Superman uses Kryptonian tech to enter Nightwing's dreams. The adventure this takes us on shows not only how important Nightwing is (as the glue of much of the DC Universe), but also how this new Superman really is the back-to-basics version of the character fans have been craving.
Tim Seeley continues to prove his love for Nightwing. He captures the fun, but also underlying struggle the character has been having recently. It's this kind of nuance that has always made Nightwing a compelling character. Marcio Takara's art adds the layer of grit needed, but without this feeling like a typical dark Gotham book.
Personally, Nightwing is not anywhere near my favorite Bat-Family character, but with how well this book is, this has consistently been one of my favorite offerings from DC's Rebirth. The balance of well-written stories with a large helping of heart hits this old comic fan right where it counts. I highly suggest you make this a regular pull. [Mikey N. at TFAW.com]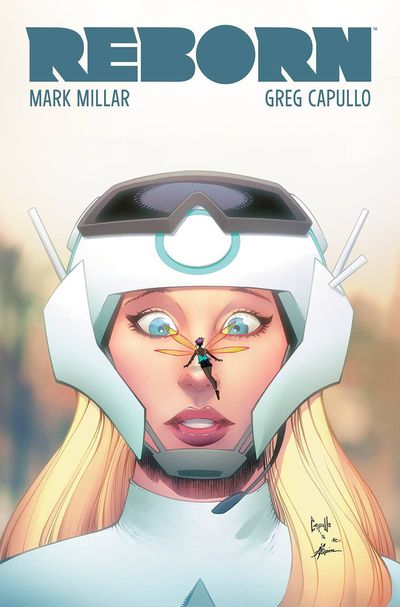 Reborn #2
By: Mark Millar, Greg Capullo
This is it folks. This is where the real journey begins. The glimpse of this realm that we received in the first issue does not prepare you for how fantastical everything is. Mark Millar, Greg Capullo, Jonathan Glapion, and Fco Placencia really made something special with this issue. At first, you start to see typical tropes from this type of story but then they immediately turn that on its head!
You get a proper explanation, a good look at the protagonist, a few great mysteries and a great segue into what I am sure will be an epic adventure full of emotion. Read on warriors! [Sean W. at TFAW.com]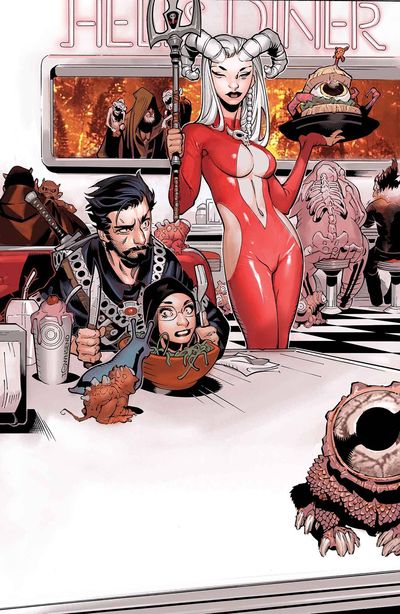 Doctor Strange #14
By: Jason Aaron, Chris Bachalo, Al Vey, John Livesay, Victor Olazaba, Tim Townsend, Wayne Faucher, Antonio Fabela, Java Tartaglia
The newest issue of the Doctor Strange comic book lives up to its name–Strange. Get ready to go to "all-new all-different" hell and pal around with Satana, the devil's daughter.
Wile the story reads like a quick scene in a larger narrative, I could see people really digging into this. Chris Bachalo's art is whimsical and frenetic. He really shines when Strange takes on his astral form. Good stuff. Jason Aaron is taking a comical beat this issue and it's rather fun to experience. I've had a lot of fun seeing Strange at his lowest, slowly dragging himself from the muck and rebuilding himself. [Josh C. at TFAW.com]
SEE ALL THE NEWEST DOCTOR STRANGE COMICS & MORE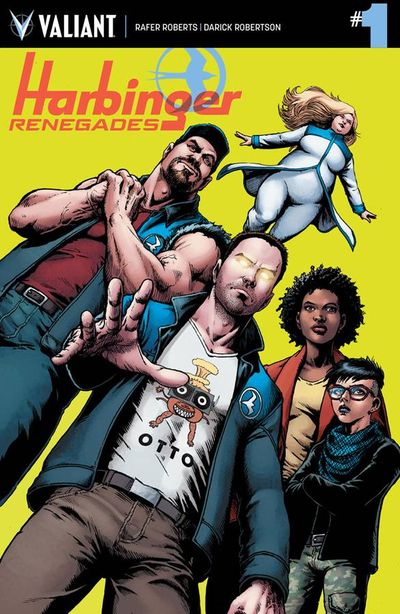 Harbinger: Renegades #1
By: Rafer Roberts, Darick Robertson
A brand new #1 from the team at Valiant Entertainment. Harbinger: Renegades #1 is a new team of heroes. What looks to be fragments of the old Renegades team with some new faces. Like most team-up books, this issue sets up not only who the team will consist of, even if momentarily, but also who the villain is.
Rafer Roberts' writing is great; he creates a real world and gives the characters responsibilities and lives that fit within our reality more so than any other book I've seen lately. Darick Robertson does an amazing job with facial expressions–you really see the shock and awe in his line work. With the team just starting to come together, I'm anxiously awaiting the next issue. [Martin M. at TFAW.com]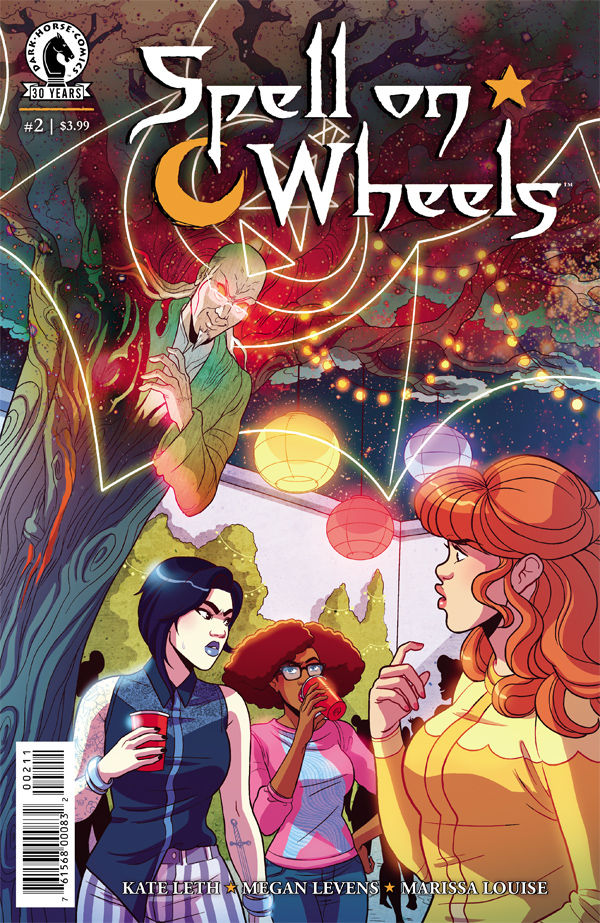 Spell on Wheels #2
By: Kate Leth, Megan Levens, Marissa Louise
When we last left our trio of witches, they were on a road trip to get back their stolen magical items. Their first stop: Massachusetts. This issue of Spell on Wheels picks up with the gang as they meet with an old artist who purchased one of their stolen pieces. Unfortunately the package hasn't arrived due to, you know, shipping and all. So the girls wait there until the next day for the package to arrive. Little do they know however it's not quite that simple.
I love the dialogue in this comic. It feels like I'm talking to a friend. Another thing I really enjoy about how Kate Leth wrote this is how strong these women are with or without magic. Next stop Connecticut! [Martin M. at TFAW.com]
CHECK OUT OUR NCBD REVIEW OF SPELL ON WHEELS #1
JOIN THIS AWESOME NEW SERIES
What did you think of these books? What should we review next week? Let us know below!
Please follow and like us: