Never have the words "Hail Hydra" packed more of a wallop than when they are uttered by that star-spangled Avenger, Captain America, in Secret Empire #1. However, that's now the situation facing the Marvel universe in the publisher's latest event.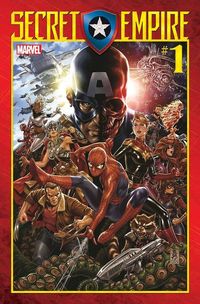 As seen in Secret Empire #0, Cap has engineered the rise of Hydra by trapping most of the heroes in space or in the Darkforce. The book opens with a time skip, showing that Cap's coalition of Hydra forces now control the United States – and have their sights trained on the rest of the world. Only a handful of good guys remain, led by Hawkeye and Black Widow.
Secret Empire #1 Raises the Stakes
In the hands of writer Nick Spencer, this doesn't feel like a typical Marvel event. The rules have changed, and the stakes are higher. The bad guy isn't a bonafide villain like Ultron, Thanos or the shapeshifting Skrulls: it's Captain America. The icon. Our unblemished hero.
Spencer shows his knack for capturing the many characters' essences without reducing them to caricatures. Cap shows his steely resolve, remaining Boy Scout-like even while approving pumping mind-altering drugs into the water supply. Carol Danvers' Captain Marvel displays her bravery in the face of impossible odds. Even Tony Stark's AI self gets into the act, appropriately sarcastic, drunken, womanizing, and even unshaven.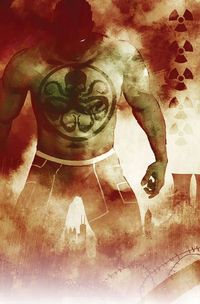 Artist Steve McNiven has his hands full with depicting the new resistance, which includes members such as Viv Vision, Ironheart and the Hulk, battling the forces of Baron Zemo, Dr. Faustus and Arnim Zola.
To cap off the compelling first chapter of this nine-issue series, Spencer hands us a shocking – no, really, it's completely shocking – surprise that will leave fans divided but will compel readers to come back for more.
Long live the Secret Empire!
Secret Empire #1 Is Off To A Strong Start — Make Sure To Order The Remaining Issues!
Secret Empire #1: Marvel Comics, Released May 3, 2017, Written by Nick Spencer; Pencils by Steve McNiven; Inks by Jay Leisten; Colors by Matthew Wilson; Lettering by VC's Travis Lanham; $4.99.
Please follow and like us: