One of the most commonly asked questions when DCUO launched was "Can I be a Green Lantern?" Well, my friends, Sony Online Entertainment heard you and this summer, you'll get your chance to create some pretty sweet constructs all in the name of the game. We talked with Jens Andersen about the forthcoming DLC pack and why it rules: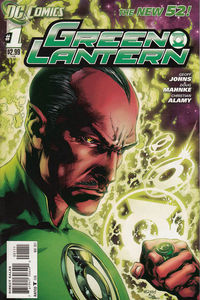 SEE ALL OUR GREEN LANTERN PRODUCTS AT TFAW

SEE COVERAGE OF SAN DIEGO COMIC-CON 2011

SUBSCRIBE TO OUR YOUTUBE CHANNEL
What are your thoughts about this DLC? Excited to wear the ring? Let us know below!
Please follow and like us: