Preview Night of San Diego Comic-Con 2012 debuted tonight, and we've got some exclusive video coverage just for you! Get a tour of the new TFAW booth #5625, visit the new AMC's Walking Dead display, and see the new Dark Horse Comics booth, the Marvel and DC booths, and much, much more!
Check out the video, below. SPOILER ALERT! Our SDCC videos are complete and uncut, so watch at your own risk!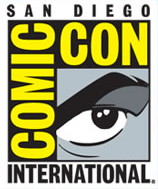 WATCH OUR EXCLUSIVE SDCC 12 COVERAGE
We've made it simple to share this video on Facebook and other social media outlets with the social networking buttons near the title. If you wouldn't mind doing us a solid and sharing this video with your friends, we'd be eternally grateful. What should we cover next at San Diego Comic-Con? Post your picks below and we'll see what we can do!
Please follow and like us: