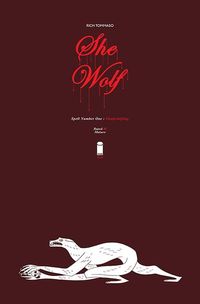 Every month, we read hundreds of well-crafted product reviews that our fantastic customers submit. One of the most challenging parts is narrowing the field to three outstanding reviews and awarding $25 gift certificates as part of our monthly Product Review Contest. Join us in congratulating this month's winners:
Daniel from Miami, FL wrote a quick 4-star review for the She Wolf #1:
The classic horror movie poster was enough for me to pick this up. After reading it I'm gonna have to keep picking it up. It's too crazy to describe… If you like B-movie horror and dark comedy then this is some sweet reading.
Image has been killing it lately. Be sure to check out other new Image Comics series to discover other great books like She Wolf.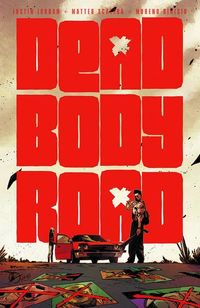 Brian from Grayling, MI checked out the Dead Body Road TPB by Justin Jordan & Matteo Scalera:
I'm very pleased with my last order, and with this book in particular–the story and artwork were awesome. The service and shipping time was right on time. We will continue with TFAW for a long time. Thank you B. Detherage.

Last but not least, Damien from Culver City, CA offered up these thoughts on the premiere issue of the Gwenpool series:
This series is off to a great start. I enjoyed the introduction of this character in the pages of Howard the Duck and it's great that she's got her own book now. Plus, I really like Chris Hastings' writing style.

Honorable mentions from June's Product Reviews at TFAW:
Thanks so much to everyone who wrote reviews last month. You're helping people decide what to get (or what to avoid) next.
Remember, you don't have to write a novel to win. Product reviews can be short and sweet, or highly detailed — as long as they help other customers, that's what we're looking for. So submit your reviews and help your fellow collectors sort out the "HOT" from the "NOT"! Who knows, you may be one of next month's winners.
HOW TO SUBMIT A PRODUCT REVIEW:
It's simple! Just visit any product page and look for this:


Click on it and our product review form will appear in a popup. Just fill out the pertinent information and submit your review, and you're done! We'll take a look at your review and get it up on the product page soon thereafter!
There's also a really easy way for you to call up everything you've ever ordered from us and review it. Simply log in to your account and go into the Order History Section. Next to each item, you'll see a "Review it!" link.
Questions? Comments? Let us know below!
Please follow and like us: