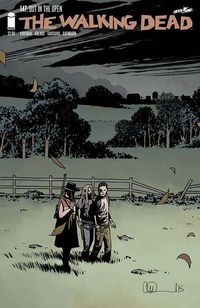 Every month, our customers submit hundreds of product reviews that help others determine how great (or not-so-hot) certain comics, graphic novels, and other collectibles are. We took a look at the reviews that were submitted in December and are awarding $25 gift certificates as part of our monthly Product Review Contest. The winners who submitted product reviews in December are:
Arturo from Chaparral, NM had written several reviews for Walking Dead comics last month, here's what he had to say about issue #147.
I'm a big Walking Dead fan and when the TV show came about, I loved it even more! I love the characters, I love the story line and I love the fact that it's all about survival and not just about the dead. I thank you for sending issue #147 perfectly on time. I will always trust your service. You have so much to choose from that I constantly go to your site. Thank you for the awesomeness.

The Walking Dead has been on a tear lately, and although it's hard to wait for each month's issue, it's totally worth it.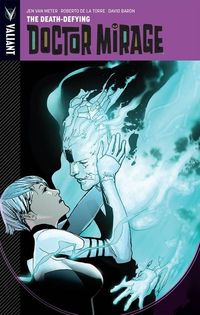 Our second winner is Michael from New Orleans, LA, who wrote a 5-star review of the Doctor Mirage TPB by Jen Van Meter and Roberto de la Torre:
I was surprised at how good this book is, it captured all of the elements a good story should have and paced it just right. The art supported the supernatural feel, I'm a fan of the Valiant universe and this is one of their best books.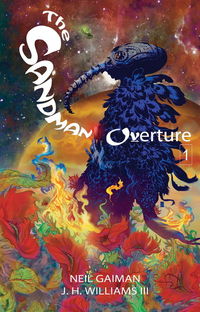 Last but not least, Violet from Largo, FL dropped by to offer her thoughts about Sandman Overture Deluxe Ed HC:
Well it's the Sandman. Neil Gaiman's beautiful brain baby. This prequel/overture is full of the storytelling loved in the first stories. It's answers some questions, gives you more questions, and expands on things merely mentioned before. Also, while the art was beautiful before, the art in this is incredible. Very surreal.

Honorable mentions from December's Product Reviews at TFAW:
Thanks so much to everyone who wrote reviews last month. You're helping people decide what to get (or what to avoid) next.
Remember, you don't have to write a novel to win. Product reviews can be short and sweet, or highly detailed — as long as they help other customers, that's what we're looking for. So submit your reviews and help your fellow collectors sort out the "HOT" from the "NOT"! Who knows, you may be one of next month's winners.
HOW TO SUBMIT A PRODUCT REVIEW:
It's simple! Just visit any product page and look for this:
Click on it and our product review form will appear in a popup. Just fill out the pertinent information and submit your review, and you're done! We'll take a look at your review and get it up on the product page soon thereafter!
There's also a really easy way for you to call up everything you've ever ordered from us and review it. Simply log in to your account and go into the Order History Section. Next to each item, you'll see a "Review it!" link.
Questions? Comments? Let us know below!
Please follow and like us: