With SDCC behind us, it's back to buiness – and this week for New Comic Book Day we give you a glimpse at Batgirl, Adventure Time Comics, and X-Men '92! Remember theses are only a few of this week's new releases that stood out from the crowd. Check out our other blog articles so see our thoughts on other books. Be sure to like, comment and share our post on Facebook or Twitter if you like our articles!
SPOILER ALERT — We try to keep from posting spoilers, but one may sneak through to our reviews now and again. Read with caution, true believers.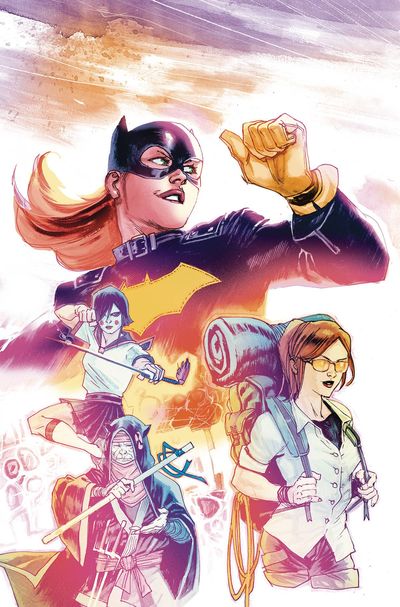 Batgirl #1
By: Hope Larson, Rafael Albuquerque
Batgirl has left Burnside. Since Barbara Gordon returned to her post-Oracle role as Batgirl, she was forced to revisit her past a number of times. She has ventured beyond Gotham City, and will have to put the pieces of that past behind her in order to look forward.
This future appears bright in the hands of writer Hope Larson, who weaves an excellent voice to the series that brought a sense of audio to a medium without it. Batgirl's international sleuthing is precisely the kind of story that is refreshing in the current age teeming with talent and brave new direction for comics as a whole. Barbra has been revitalized since Burnside and continues on an inspiring path to make an exceptional character evolve further. Progressing from her past, we may be seeing a new fighting spirit – and style – emerge for Barbara Gordon. Count me in on this rebirth of Batgirl! [Casey D. at TFAW.com]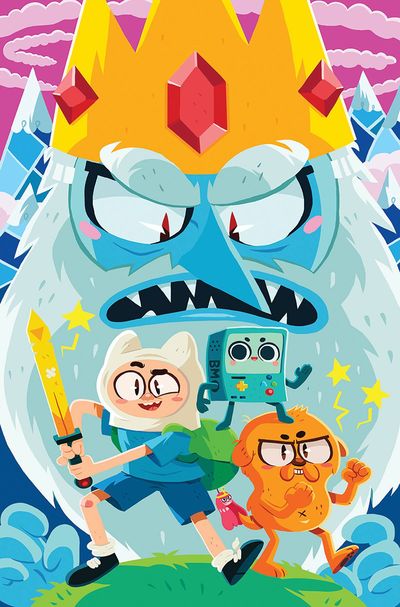 Adventure Time Comics #1
By: Tony Millioire, Erin Hunting
This series is definitely for those who are big Adventure Time fans! It's a collection of short stories written and illustrated by some well-known names such as Art Baltazar (Itty Bitty Hellboy, Aw Yeah Titans), Katie Cook (My Little Pony: Friendship is Magic) Kat Leyh (Co-writer and cover artist for Lumberjanes) and Tony Millionaire (Sock Monkey).
Mini stories include: Finn's grave problem of running out of toothpaste and meeting the Tooth Paste Fairy, Finn saving a beastly friend in danger, and a fun cameo from Lumpy Space Princess. This comic had me giggling the whole issue with the cute charm every Adventure Time comics must have: Quirkiness! It is a great comic for all ages and I highly recommend Adventure Time Comics to any one who needs a good laugh. [Darcey M. at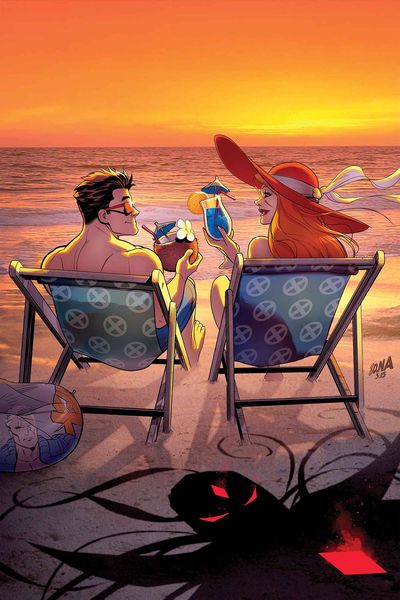 X-Men '92 #5
By: Chad Bowers, Chris Sims, Cory Hamscher, David Nakayama
With Scott leaving the X-Men in the last issue of X-Men '92, he and Jean reside in Scott's hometown of Anchorage, Alaska. While they have a joyous vacation away from all the chaos that is the X-Men, their daughter from the future, Rachel Summers, has used the Phoenix to bring them to the year 3992. In hopes of defeating Apocalypse and Mr. Sinister once again. What I really enjoyed about this issue was that it re-told "The Adventures of Cyclops and Phoenix" story from 1994.
X-Men '92 is always fun to read, especially growing up with the cartoon. Chris Sims' writing is on par with the original series, utilizing everything that made that cartoon great.
If you're missing the X-Men cartoon of the '90s or wonder what could have been if it wasn't canceled, X-Men '92 is here to help! [Martin M. at TFAW.com]
What did you think of these books? What should we review next week? Let us know below!
Please follow and like us: