Another Wednesday, another set of great comics for New Comic Book Day! This week Avengers take their last stand before Civil War II, X-Files goes back to #1, We are Robin continues to amaze, and Dark Horse brings us back to the horror that is Aliens. Remember these are just a few of this week's new releases many more came out this week. Check out our other blog articles to see our thoughts on other books. Be sure to comment or share our post on Facebook or Twitter if you like our articles!
SPOILER ALERT — We try to keep from posting spoilers, but one may sneak through to our reviews now and again. Read with caution, true believers.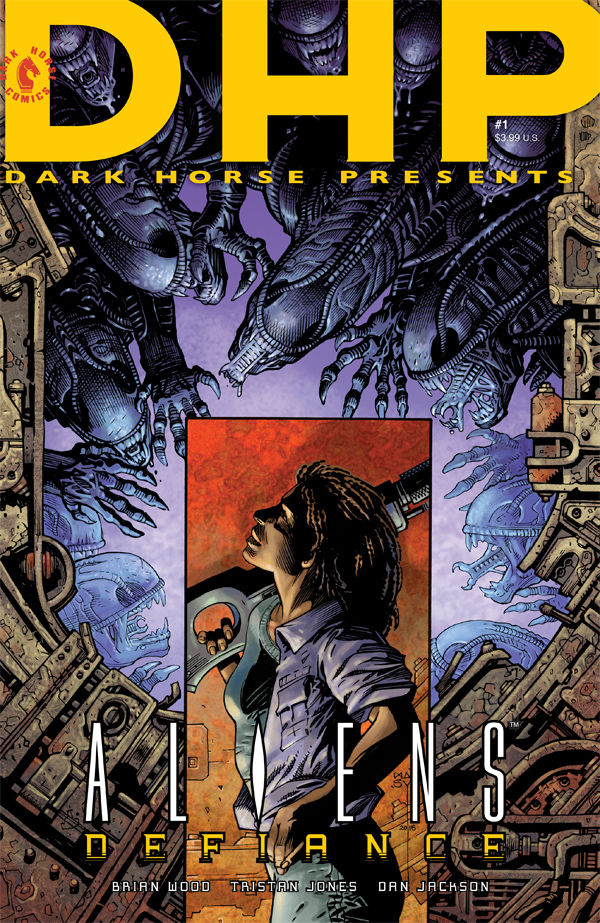 Aliens: Defiance #1
By: Brian Wood, Tristan Jones, Dan Jackson, Massimo Carnevale
In this new chapter of the terrors that are the Weyland-Yutani Corporation, we find that they're looking to gather the Xenomorphs and use them as weapons. They will be stopped. They must be stopped.
Brian Wood's story is an interesting departure from what we've seen before — instead of surviving, they're going hunting. The way this issue was built seems like it would also work as a TV or movie script. With a strong foreshadow, then going back in time for an introduction to the characters and places.
Tristan Jones and Dan Jackson do a great team up with the art and colors. I love the emotion that Tristan brings to the characters faces. You can really see disgust and fear exceptionally well in this issue. Dan's colors give it that dark atmosphere. You can hear the gun blasts, hissing, and screaming from the Xenomorphs in your head, a true testament to the immersion you'll get with this issue.
Overall, if you haven't kept up on Aliens, Predator, or Prometheus stuff, Aliens: Defiance #1 is a great to start. If you want to read more, may I suggest Fire & Stone? [Martin M. at TFAW.com]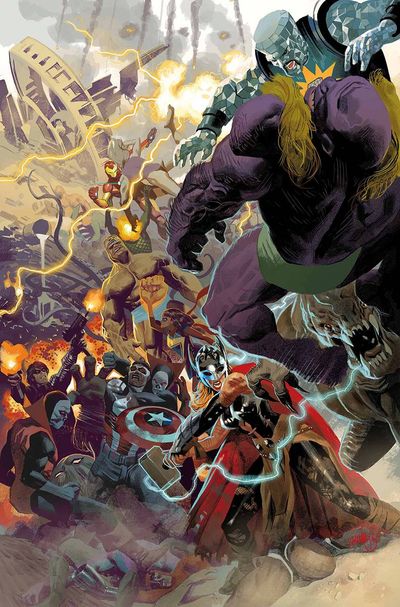 Avengers Standoff Assault on Pleasant Hill Omega #1
By: Nick Spencer, Daniel Acuña, Angel Uzueta
This is my favorite Standoff series yet and I will tell you why — all of the events in this issue are cinematic.
Daniel Acuña and Angel Uzueta really nail the head on the coffin with the amazing artwork making it feel like a movie. If you are not keeping up with the Standoff series, this issue masterfully summarizes everything that has been going on.
S.H.I.E.L.D. got ahold of a cosmic cube and made a prison that seemed like reality for most of Marvel's cruelest villains. However, a special well-known villain figures out the fake reality and uses it to their advantage!
This issue tackles a lot of questions we have about Steve Rogers returning as Captain America next month. It also tells us how all the Avengers from different universes work together as one.
Grab a copy of Avengers Standoff Assault on Pleasant Hill Omega #1 today! [Darcy M. at Universal TFAW]
We are Robin #11
By: Lee Bermejo, Jorge Corona
We Are Robin #11 is a turning point for The Robins — or what's left of them. With a homicidal Joker gang on the loose in Middletown High, it's up to a few to save the many.
Jorge Corona has this cool style that reminds me of Skottie Young's early work on Deadpool — it works really well for this series. Corona also has a knack of making the environment interesting to explore. Don't worry, you never feel it's too cartoony or childish.
Lee Bermejo, who has been on the book since the beginning, seems to have an overall arc that he's working toward, which is always a plus when reading an ongoing series. Although I've only read a few issues of this the series to date, this issue made me go back and read it from the first volume. [Josh C. at TFAW.com]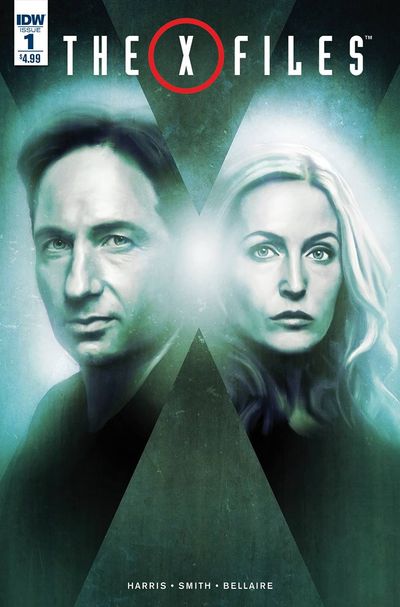 X-Files #1
By: Joe Harris, Matthew Dow Smith, Menton3
Do you still believe? After this issue, I believe something is going on. With a mass shooting at a mall, our good agents are called in for an unknown reason. Why would a shooting spree fall into the line of "X-Files"?
Something is sticking out like a sore thumb and by the end of the issue, Mulder knows it. It wasn't just an accident that they were sent on this case. There is something more sinister in the background; much like there always seems to be with the X-Files.
If the mini-series that recently hit the airwaves didn't fulfill your weekly dose of Mulder & Scully, give IDW's X-Files a read. Something to note is that there is a handy reader's guide for both the newer stories and the classic comics in the back of this issue. Perfect for any fan looking to explore the comic book continuity. [Martin M. at TFAW.com]
What did you think of these books? What should we review next week? Let us know below!
Please follow and like us: